June 10, 2017
Matthew David Parker On Halogen Studio Photography Lighting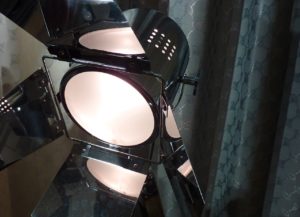 Many beginners in photography are not able to choose the right lighting option and this comes down to lack of skills and knowledge about photography and setting the venue well. It is vital to make sure you avail the right tools before embarking on shooting, and lighting is part of the essentials you need to complement your needs as a photographer.
Matthew David Parker, a Las Vegas prolific photographer gives guidelines to young photographers to help them understand the basics of photography that can help them to produce high quality photos. He has been in the business for more than 10 years, which gives him the experience and skills to advice others looking to learn. Choosing lighting options is one of the things you need to understand as a photographer. Halogen lighting has been around for some time but many photographers don't have sufficient information about this option to allow them to use it in their photo shoots.
Artist studio lighting
There are many things that could force you to choose halogen photography lighting over other options and the first is the nature of shoots you will be doing. Different studios are built with different lighting equipment and you will less likely find what you prefer at one place, so you need to always have your own tools just in case the studio in which you are allowed to shoot does not provide the perfect lighting option.
Shooting celebrity photos is not like shooting nature photos because you need to pay attention to detail to give the perfect photos that match the image of the celebrity. One of the lighting options you will find versatile and perfect for many settings is halogen lighting as it blends easily with surroundings and allows you to produce pictures with the highest score of clarity. Artificial lighting should be used with caution and this is why you need to choose lighting options that complement the background and venue.
While using halogen or tungsten lighting options, you need to also have a perfect grasp of color correction, and you might need to pay attention to this during the entire shooting experience. You could choose to do so while shooting by adjusting your camera or if you find it better to edit later you could shoot raw images. The bulbs offer sufficient lighting than you might need and depending on the setting and venue, you should observe this keenly to avoid spoiling the final product.
Acquiring halogen lighting equipment is also affordable and you can find different varieties in the market that will match with your needs. Depending on your budget, you could choose a lighting option that will give you the freedom to explore different poses and positions while shooting, and this is the beauty of photography that you should experience while learning. Be eager to learn and try to come up with new ideas every time you are confronted with a problem that requires you to apply a different set of equipment to accomplish a task.